Are you getting started with affiliate marketing and trying to find the best programs to start out with?
It's one of the toughest parts to getting started for most people.
These days there's an unending supply of affiliate marketing programs out there. Which is good, but can also make things quite confusing. Especially in the beginning.
In this post, I'll share some programs (and resources) that I personally use which should help you eliminate some of the confusion, and get you started faster! Analysis paralysis can easily set in and hold you back. And that's the last thing we want.
IMPORTANT Note About Getting Started
Understanding the importance and role of using affiliate marketing in your overall business strategy is important. If you are familiar with the term "Multiple Streams of Income" then affiliate marketing can play a huge role in the revenue your business brings in as a whole.
However, with that being said, you should also know and understand the concept of multiple streams of income and how it can become a potential distraction if you don't do it correctly.
Not too long ago I put together a blog post on exactly that here called "The Potential Distractions of Multiple Streams of Income" that suggest you read and understand.
Affiliate marketing can be an incredibly huge part of your business no matter if you are in network marketing, online marketing, or a traditional business.
The sad truth is that many people will never get started with it due to the overwhelm that comes from making decisions, and fear of making the wrong decisions.
Sometimes you've just got to pull the darned trigger, screw up a bit, and fumble your way to success. It's the best way to learn, and getting started and breaking things is better than never getting started at all!
However, this post will hopefully eliminate much of that from happening.
Now let's get started finding you some awesome affiliate programs…and the resources you'll need to make them work for YOU.
3 Affiliate Marketing Programs for Beginners to Get Started Fast!
#1 MLSP (My Lead System Pro)
There's a very good reason why I recommend MLSP first.
MLSP is a lead generation system for people in the home business arena. (hence the name.) They help online marketers and network marketers with the training and tools to effectively run a home business. With more and more people jumping into the online marketing world, it's a service that's in high demand.
MLSP solves a lot of the problems that people just getting started struggle with.
Here's just a few…
Content — It's one of the biggest gripes you'll hear. "What do I talk about?", "I'm not a writer.", " I don't do well with videos." etc.
The beautiful thing about MLSP is that they give you a plethora of not just topics to cover, but they give you tons of high-quality content that YOU can give away to prospects. That content is all backed up by marketing funnels to help you sell products and earn commissions. (Sometimes at 100% commission in fact!)
These are cutting-edge LIVE pieces of training, by top leaders in the industry, teaching what's working RIGHT NOW in their businesses.
Lead Magnets — Creating lead magnets can seem pretty daunting when you're just starting out (or even for some people who have been in the game for a while.) Just like with the training content, MLSP gives you lead magnets to simply give away so you can start building your list like a pro.
List Building — You've probably noticed that I'm big on building an email list if you've read any of my past blog posts. MLSP will allow you to build a list easily, collect the leads, and even give you pre-written emails by professional and highly prolific copywriters to help you sell the products.
Tools That Your Prospects Need — You know your prospects need a blog, capture pages, funnels, etc. MLSP lets you offer all that, without the hassles of development or maintenance.
High Front End and Residual Commissions — When someone follows your link to become a member of MLSP, to gain access to all the tools and training to build their business, you earn a commission. Life-changing for some. And those commissions can come in month after month as long as they remain a member of MLSP.
That's just some of the things that MLSP offers and why I highly recommend them, use the service myself, and very confidently promote them.
I recently did a full video review of MLSP that I think will help you understand more of the system and what's in it.
See the Details About MLSP's HERE!
#2 ClickBank
If you've been online for more than a week or two you've probably heard of ClickBank.
ClickBank is actually an affiliate network, or as they call it a "Marketplace". In other words, product owners use the network as their payment processor to streamline paying affiliates.
The great thing about ClickBank is that there's a vast amount of different products in various niches. So if you're not in the market of selling to the internet marketing crowd, you'll likely find something that you can promote at Clickbank.
They rate their products by something called "gravity." The higher the gravity, the better that the sales conversions are for affiliates. (or likely overall for that matter.)
This gives you an indication of what might be easier to promote. At the same time, it also means that there's more competition regarding that product. However, that's not always a bad thing. It means that the product is actually selling!
#3 Find Independent Affiliate Products to Market
While having everything under one roof like with MLSP or ClickBank is great, there's also a ton of product owners who handle their own affiliate program.
How do you find those? The easiest way is to do a search on Google by simply typing "YOUR NICHE + affiliate program" or "YOUR NICHE + affiliates" and you'll get a list.
Example: "Paleo Diet + Affiliate Program" or "Tomato Growing + Affiliates"
This will also let you find some off-the-beaten-path products where the competition may be lower. Which could give YOU a unique spin over your competition which is cool.
On the other hand, you'll have to do more testing to see if it's a winner because you don't have a rating system to give you any indication ahead of time. But you can definitely find some gems doing this.
Not to mention doing so, you can often have a more personalized relationship with product owners. And if you're doing well you can even negotiate a higher commission rate with them.
I also recently put together a video that shows you How To Succeed With Affiliate Marketing that I think you will enjoy!

It's Time To Get Started…
You now know how to find affiliate marketing programs to kickstart your business the right away.
And with the resources that I've listed, and have trusted with my own business for years now, you can run your business like a pro.
It's up to you to simply get started. Pick your niche, Find your target market, and start promoting!
Additional Resources Mentioned Above
✅ Legendary Marketer – Learn More Here
If you really want to learn what it takes to build a thriving online business then I highly recommend the 15 day Challenge from Legendary Marketer. Get a million dollar education for less than the cost of a combo meal at Chick-fil-A.
✅ Aweber Autoresponder - Learn More Here
Building an email list is ESSENTIAL to the longevity of your online business. If you are not sure where to start in the online marketing game, this is for sure the first tool you should invest in for your business. Aweber is considered the industry standard.
✅ ClickMagick – Learn More Here
The #1 rule in marketing is to TRACK EVERYTHING. If you don't know where your efforts are getting the best results you can't scale it up. This link-tracking software is the best I have seen and I use it myself every day.
You rock,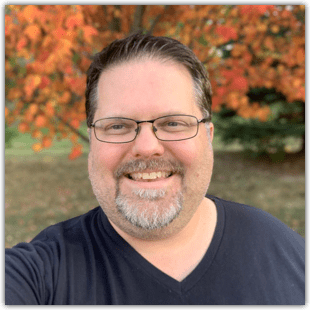 PS: Want to work directly with me? Click Here