Online video marketing has exploded in recent years and is only going to get bigger and bigger as time goes on.
Virtually all social networks today allow some form of video to be used on their site
Unless you have been under a rock you know that video marketing is the most effective way to build your email list.
The reason is when someone views a video first and then chooses to add their name and email to your list, the responsiveness of that prospect is much higher than other marketing mediums.
Here are my top two ways for building your list with online video marketing.
Strategy #1: Build Your List Using YouTube
This is by far one of the most powerful ways to get leads online over the long term. Creating short effective videos that are centered around what people are searching for yields big results.
There are 2 basic ways you can use YouTube. Utilizing free organic search or using paid YouTube ads.
Free organic search is powerful because it has a residual effect over time. What this means is once your video is on YouTube and you optimize it for search there is the potential to get leads over and over again.
There is a very specific process I follow when creating and uploading videos on YouTube that has worked over and over again not only for me but for my students as well.
I recently did a training for my VIP community TLS iNSIDERz on how to properly create and optimize your videos when putting them on YouTube.
This video will specifically show you how to create videos that get results.
Here is the clip below…

Strategy #2: Facebook Video Ads
This is another great way to get your message in front of people ultra fast.
I have successfully used this strategy to get 1000's and 1000's of highly targeted leads over and over again.
The cool thing about Facebook video ads is that they are pretty much instantaneous with getting views.
Literally, you can create a video and within 20 minutes have it in front of a targeted group of people that are interested in what you have to offer using a Facebook ad.
Facebook is highly favoring video due to the fact that a large majority of Facebook users prefer watching videos.
In fact, it was just recently reported that Facebook is now getting over 8 billion views per day on its site.
If you think about that Facebook has over 1.5 billion active users and that means each person on Facebook is watching an average of 5-6 videos per day.
Crazy right?
This is why I love online video marketing on Facebook. The results can sometimes be instantaneous and can yield big results.
One of my favorite ways to advertise with videos on Facebook is short 15 second videos. YES, 15 seconds!
A quick and easy way is to create a short impactful video that can be shown as an "in-stream" ad that will pop up when someone is watching a video on Facebook.
Once they watch it, your link will pop up right below the video for them to click on and go to your website.
The only downside is, you have to make your video quick, to the point and hit the pain points for it to work.
The best part? Most of these ads will get your views for around a penny each. Pretty cool huh?
I will do a training on that one at another time to really go more in-depth for you.
Conclusion
There are many ways to build your email list using video. These two ways have worked very well for me and they can work awesome for you too.
The key to making videos work for you is to be consistent over time and test new things. Over the years I have literally created 1000's of videos and I still get leads from them today.
Have some other ideas on how to use video?
Leave me a comment below and maybe I will create a training post for you in the future.
You rock,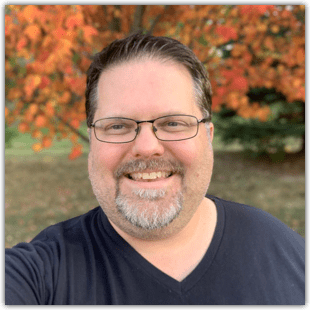 PS: Want to work directly with me? Click Here