So, I decided to do something really special today.
I decided to give you Module one of my List Building Bootcamp course. This course has been super popular and I wanted to give you a little treat to help you get started online.
The key to learning to generate leads online is all about understanding the basics. In module one of this course I show you how to create an offer that people can't refuse.
This is the first part of a four part series. After you watch the training, look below and choose 1 of 2 ways where you can pick up the rest of this course.
Enjoy!
To get the rest of this four module course, you can choose one of the following options.
Option One: Purchase the List Building Bootcamp Here
Option Two: Get the List Building Bootcamp as a bonus when you get started with My Lead System Pro. For more information Click Here.
This course has been extremely popular with many of my students. Especially for those that want to understand the basics of online marketing.
You rock,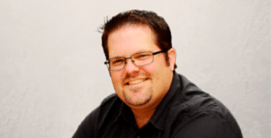 Mark Harbert