Been over to Facebook lately?
Of course you have. Everyone has. 1.3 Billion people a day head over there every single day. Pretty insane little pool of prospects right?
What you've probably noticed is that video is HOT, HOT, HOT!
Facebook loves video. More appropriately, the people who are on Facebook seem to love video in a huge way! 3.8 Billion Video Views happen daily in fact. That's a lot of time watching video, when people are supposed to be working. But that's besides the point. 😉
The point is that people love video, they watch videos on Facebook in droves (Hint: More than YouTube even), so YOU should be using FB videos to grow your business. Period!
Which FB Video Type is BEST for Growing Your Biz?
Of course if you're here reading this, your main objective is likely to grow your business.
Because well…that's what I do. 😉
So turns out that we're gonna have a little smackdown today between the two types of videos on Facebook.
Why? Because first of all…who doesn't love a good smackdown? We're going bare knuckle brawling between Recorded Videos and LIVE Videos on Facebook. Because the one thing that you want is to have the most effective strategy right?
But let's get one thing out of the way right now. The one thing that is a MUST to know is this…
Facebook Favors Native Videos Uploaded Directly Instead of Embedded Videos from Other Sites Like YouTube or Vimeo
It makes complete sense actually.
It's like bringing food into one restaurant from another just so you have a table to sit at.
This practice isn't exactly frowned upon by Facebook as much as that would be. But of course they prefer you use their platform! And therefore they'll show your directly uploaded videos much more often!
The Important Differences Between Recorded Facebook Videos and Facebook Live!
Let's just come right out with it.
The biggest difference is LENGTH OF ENGAGEMENT!!
And in marketing that's huge. The winner in that category is most certainly FB LIVE!!
Facebook Live Videos Are Viewed 3X Longer Than Recorded!
Wow! That's a pretty significant metric. Engagement with Facebook is everything.
Speaking of engagement, one aspect of engagement that Facebook takes a big look at is commenting. After all, that IS the ultimate engagement right. Viewers responding directly to you! Facebook knows that, and rewards that.
Facebook LIVE Grabs Up Comments at 10X the Rate of Recorded Videos!
10X is significant! Especially when they put so much weight on that inside their algorithm.
What that really tells you is that this is just how the people on Facebook roll. Every online platform has their own unique characteristics. And LIVE is the preferred flavor over at Facebook. Therefore you want to give the people what they want.
3 Reasons to Ignore the Stats Above?…
So with all that being said, you may have just put the body slam to recorded vids, and decided you're only going to do LIVE videos. But that might be throwing the baby out with the bathwater. Here are a few reasons why…
#1 You Can Prepare a More Thought Out Message Using Recorded Videos
Effective marketing is all about getting the right message to your perfect prospect, in the right sequence. There's a case to be made that this can be done for MOST people with planned out recorded messages where you can present a problem, build out anticipation, and provide an effective call-to-action!
Counterpunch? The better you get at producing FB LIVE videos, you can do the same thing on those. In fact if done well live, it could seem a bit more genuine. (Think QVC or Infomercials)
#2 You Can Use That More Thought Out Video Simultaneously on Other Platforms
If you create a recorded video for Facebook, you can always upload that puppy to YouTube or other video platforms, and embed that video on other sites like your blog, etc. More of a shotgun approach… which spreads your message further and wider online as a whole!
Counterpunch: Once you do a Facebook LIVE video, you can then download the automatic recording and upload that video to other platforms as well.
#3 At the Current Time…You Can Create and Add Better and More Compelling Video Effects
The types of attention grabbing effects you have for recorded videos are more abundant as of right now.
For instance, there's also the stat that 85% of videos on FB are watched without sound. And with a recorded video you can add captions that will allow viewers to get engaged even with the sound off.
Knowing Zuck and the gang over at Facebook, this will likely begin to change pretty rapidly. They're quite the innovative bunch over there.
Now with that being said, you can add captions to a LIVE video after the fact on the recording.
So for now, recorded has the edge especially if you are going run an ad to it.
Counterpunch? Once you do a Facebook LIVE video, you can then download the automatic recording and add effects to that.
Bottom Line: Mix It Up!!
Knowing what you now know, it's up to YOU to think ahead, and consider the message you want to get across to your viewers, and the outcome you want.
For instance a direct call-to-action like getting your viewers to your website or an offer vs. simply staying in front of your audience. Which you should be doing constantly.
Experiment and Test!
Broad stats don't always tell the whole story. You may find that your talents, personality, and skills lend much better to one platform over another.
Are you a ground fighter or a puncher? 😉
If you get value from this post leave me a comment below and feel free to share.
You rock,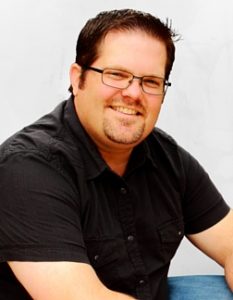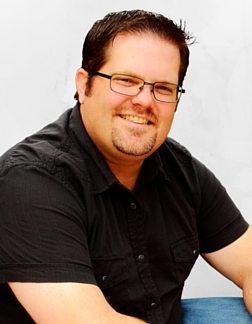 Mark Harbert
PS: Want To Reach Thousands of People In Just Minutes With Your Videos On Facebook? Click Here