Over the years I have had the privilege to work with thousands of people endeavoring to build a business from the comfort of their home.
While its been extremely rewarding, its also been extremely revealing at the same time.
Many people invest tons of money, time and effort into learning lead generation strategies from video, to Facebook, to PPC and many more.
While I am a huge believer in the fact that you need to learn strategy, its not the entire picture.
I have seen many people over the years learn the strategies, apply them and they still don't get results while others do.
Why? Simple. Their philosophy.
Its simply the way they think that is holding them back.
Many people refuse to acknowledge this part of their business because to them, thats not what they want.
They want LEADS!
But what they really need to fix they way think because its not enough to "Go through the motions" if your attitude behind the application of strategies isn't right, the results wont follow.
I am in Colorado right now for a weekend mastermind event where I am one of the speakers. I created a video for you talking about this exact thing.
Enjoy it!
CLICK HERE TO GET REGISTERED FOR
THE ENTREPRENEURIAL JOURNEY
See you in the course…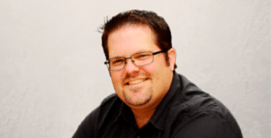 Mark Harbert