So you want to be one of the many Top MLM Earners? How about one of the top 10 MLM earners? Well without embracing these 3 things, you might as well look for another industry to get involved in, because you will have some trouble.
You see there are simple basic principles that all people that are successful do, and top mlm earners are no different. I think to many people complicate the success process, and make it way harder than it needs to be quite frankly.
If you learn these 3 simple steps than you will be on your way to being one of the top earners in mlm. So are you ready? Lets get started….
Top MLM Earners Have A Definite Major Purpose
So you have heard before that if your "WHY" doesn't make you cry, get a new one? Well let me ask you, do you really believe that? Because its so true. You can't just use this as a slogan that sounds cool to say, you actually need to believe it and internalize it for it to become a reality.
In order to tell if you really have connected with your definite major purpose gauge yourself and ask yourself this. What will happen if you don't achieve your desired result? What impact will it have on your ability to live life on your terms? What impact will it have on your families life?
If you ask yourself those questions and it doesn't get you emotional, then you need to find another, because to be one of the top mlm earners you need to be clear on this.
Top Earners In MLM Take Personal Responsibility
This is the biggie, you want to succeed? Then you need to understand that your success is dependent upon your mental attitude toward being an entrepreneur as well as your work ethic. Do you like to place blame when things don't go your way? Well this industry might not be for you then.
Does it scare you that when you fail you beat yourself up and that scares the crap out of you? You might need to make a few modifications in the mindset department before you move forward.
The truth is failing is a good thing. It means you're trying, and when you fail you learn how it doesn't work. So, as all top mlm earners will attest, personal responsibility is a major key to your success.
Like it or not, you will not avoid this one if you want to be one of the mlm top earners in our industry.
MLM Top Earners Go To "LIVE" Events
All top earners know that there is power in association. Association is a massive part of the overall success model of all mlm top money earners. When you can actually connect with and talk to someone that has done the deal and that person gives you a nugget of knowledge that you would not have gotten anywhere else, there is power in that.
As all multi-level marketing top earners will attest I can all but guarantee it, this played a massive role in where they are today, and why they continue to be successful now.
Think of those little nuggets that you get when you go to an event as building blocks. Each one adds to the overall big picture in your business. The more blocks you add to the wall, the more the building begins to take shape. LIVE events make that happen, and if you want to be one of the industry's top mlm earners, you can't skip this step of the equation.
I appreciate you my friend,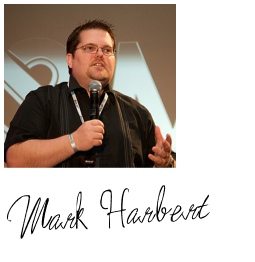 Also, if you are looking for more leads, more cash, and more reps for you business, then take a look at what has made all the difference in my business. CLICK HERE.