Are you wanting to build your brand and generate more leads online?
Who doesn't right? The key is doing as effectively as you can with strategies that produce short term and long term results.
Today I am going to show you the three go to strategies that are time tested and top earner approved. Virtually all top earners online use these strategies to build their business.
I have been marketing my home business online since 2008 and I have seen many traffic and lead fads come and go.
But there are three strategies that are time tested for getting not just residual leads, but building your brand in the process.
Video Marketing
I challenge you to find one top earner online that is not doing videos! If you do I will give you a free coaching session.
The fact is that video is the biggest and most effective communicator there is online.
[Tweet "No other medium online communicates and builds rapport the way online video does. "]
One of the easiest and most effective ways to start getting leads using video is to start by making short video status updates and posting them on Facebook using your cell phone.
It's preferable that you use a cell phone when posting on Facebook because that's really what Facebook is all about. It's about people sharing what they are doing, right then and there
It's about people sharing what they are doing, right then and there in the moment.
You can create videos while you are out and about living life and tie they all back into your business.
You really can't do the wrong thing, you just share value as you learn it.
Blogging
If you plan on being here long term (and you should be) you want to integrate blogging into your marketing plan.
There are many reasons why I favor blogging, but the main reason is that it's just super effective and it's your central marketing hub online.
Think of your blog like your home. It's your place to put as much content on as you want, and its a perfect place to put any information regarding programs you promote.
Unlike many places, you own your blog. It's your property and can never be taken away from you.
One of the key benefits of having your own blog and using it online is the branding aspect to it.
The more people visit your blog, the more they get familiar with you and your content.
[Tweet "The best part about blogging just like online video, is that your content stays out there forever! "]
Over time as you create content is it creates a residual traffic effect. This results in leads and sales on autopilot.
Social Media Networking
Without question rounding out the top three is social media networking. Part of your daily routine should be reaching out and connecting with people on social media sites like Facebook and Twitter or any other social media site you participate.
This is a money making activity for any business wanting to use online strategies to recruit and make sales.
Remember its people that buy your products and services and social media is a place to cultivate those relationships.
This is a business built on relationships. I have friends on Facebook I have never met and yet if I was to call them and let them know I would be in town, they would offer their couch to me to stay.
That's how powerful social media is and if you are not using it, YOU SHOULD BE!
Now it's important to use social media the right way. People come to social media to SOCIALIZE. They don't come there to get pitched. Just remember to keep it in its proper context.
VIDEO TRAINING – THE 3 BEST STRATEGIES FOR MARKETING YOUR BUSINESS ONLINE
HERE ARE SOME ADDITIONAL RESOURCES TO HELP YOU
The No-Fear Video Marketing System – Learn More
This video series will lay out for you exactly how and why video is the most important aspect in any marketing campaign online. These free videos will help you understand video like never before.
Blogging Academy – Learn More
This is my signature blogging course where I take you step by step and show you each and every step I have taken to build a blog that gets nearly 1000 unique hits per day.
Five YouTube Marketing Hacks – Learn More
This is a blog post I created that gives you five simple things you can do to help you get more leads and sales on YouTube.
Did you get value from this post? If so feel free to share and leave me a comment below. I love your feedback as it helps me shape my content so I can give you what you need to succeed.
You rock,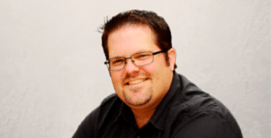 Mark Harbert
PS: Hop on my next online training with Ray Higdon, if you want some insane video marketing tips – Click Here