There is one thing I have learned in this industry, if you build it, they will come! Who is it exactly that will come?
The Naysayers and the Haters.
If you build a home business or attempt to better yourself and better your situations at any point in your life, you will always and I mean always have people that won't like it and try to pull you down.
This is especially true when you build your business using the internet. For some reason, people feel tougher and more empowered than ever to tell you off or give you their nasty venom.
The truth is, you MUST inoculate yourself from these types of people and never let them steal your dream.
I have seen people get started in their business and within the first 24 hours get a negative comment from a loved one or some other person and they are done before they even get started.
Because I am a guy who is all about being honest and forthright, I have decided to show you some of the negative stuff that comes to me daily in my inbox from people who are on my email list, or from people who email me personally.
Many of these images are from a long time ago, but I still get them pretty regularly from people that seem to have courage behind their keyboard.
Here are a few of the nasty emails and unsubscribes I have received from some of these people just to give you an example.
I show you these because I want you to understand that to succeed you must not take these types of messages from people personally because they will knock you off the path if you let them.
WARNING, SOME OF THESE ARE VERY OFFENSIVE!
Here is a good one:

How about this one:

This one takes the cake (Sorry if this offends you, but this is probably the worst one I have ever received in terms of pure nastiness….LOL):

Do you see what I mean?????
You again might be asking yourself… Why are you showing me this???
Because you need to know what will come your way when you try to better your life, and when you attempt to build a solid business, THAT'S WHY!
There are dream stealers all over the place, and unless you know what you expect, it will shock you or even scare you and maybe take you out of the game altogether!!
You must learn to understand and not take it personally when these people do what they do. Your dream must be bigger than these morons.
I have received way more than what I am showing you here, pretty much daily I get them, and I occasionally post them on Facebook.
I don't do it for any other reason but to help my fellow entrepreneurs build up a tolerance for this type of behavior so when it comes their way, they know what to expect. These few examples give you a taste of what to expect.
On the other hand, I get amazing emails daily from people all the time that are very appreciative of me and my training and give me very positive emails and great encouragement as well. You must learn to take the good and push aside the bad.
This business is not always easy, but it's worth it and I can guarantee you will be met with negatives along the way.
Nobody ever created a dent in history without their lovers and their haters. So don't let the negatives hamper you either.
If you know somebody that could really use some encouragement regarding this, pass this blog post on to them and if you got value please leave me a comment below.
You rock,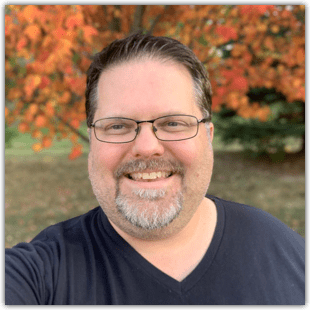 PS: Want to work directly with me? Click Here
PS: Looking To Get Started Online Marketing But Not Sure Where To Start? Click Here