I have had the amazing privilege to work with literally thousands of online marketers in teaching the strategies that work to build their business.
Over the years I've learned what works and what doesn't.
After investing 10's of thousands of dollars into my own online education over the years, I have been able to narrow it down to 3 broad areas that you should be focusing on if you want results.
Its not to say there isn't more to the online selling equation but these three major factors will make all the difference in your marketing.
CLICK HERE TO REGISTER FOR THE SALES FUNNEL EQUATION
1.) Traffic
It goes without saying that getting traffic is one of the biggest reasons people succeed online.
Getting targeted traffic to a targeted offer can yield lots and lots of sales for your business.
There are many ways to get traffic to your website like Facebook marketing, YouTube marketing, PPV traffic, Google Adwords, and many more.
The biggest thing you want to understand regarding traffic is that just traffic alone does not mean it will do you any good.
You need targeted traffic that is congruent to your actual offer.
For example, if you are selling hair spray products, you want to make sure that the person is actually searching for hair spray or interested in hairspray.
Think about it, when you go to the clothing store to buy clothes, you don't want someone trying to sell you a car right?
This is the same idea when it comes to traffic. You want to put an offer in front of people who actually have an interest in what you're offering.
You will find that your results will go way up and you won't have to work so hard to get the traffic.
Take Action On This =>>> Click Here
2.) Leads
The main goal with traffic should be to create an email list.
The truth is only about 2-3% of the people that visit your site will actually buy something right away.
When you create an email list you are actually creating a business asset that can allow you to build an audience of highly responsive people that are interested in what you are selling.
This is really good because as you build credibility to the point where all you have to do is recommend something and people will buy because they trust you.
When you build a highly responsive email list that is a way for you to remain in touch with people even when they leave your website.
Without building a list you are wasting a large majority of your time and effort to send more and more traffic but not really capitalizing on it.
You can build this list using traffic strategies to get people to your targeted offer.
3.) Sales 
Ok this goes with out saying but the third and most important of all the three is actually getting the sale or the signup to your business.
Leads are super important to your overall business success. However, without the proper follow up process in place, you won't get sales.
One of the sayings I heard early on in my home business career was "The fortune is in the follow-up". This is so true really in any business you are trying to build.
The best way to get sales is create a sales funnel.
Basically what a sales funnel can do for you is sell your product for you on auto pilot. Its a process of moving people through an exposure process and educating them on your product or service.
Essentially the sales funnel pre-sells your prospects for you and softens them up to actually buy something of value that you are providing them.
When set up correctly your sales funnel will build credibility, provide value, and sell all at the same time. It is true automation at its best.
Take Action On This =>>> Click Here
Setting up a sales funnel can take some time and effort, but when its done, its done. All you have to do is focus on feeding the machine.
The biggest problem people face when setting up a sales funnel is most people don't know where to start in the funnel building process.
They also tend to not really be clear on what providing value is all about and what I like to call the "nurture process". This is very easy to understand and put in place.
In my new course called The Sales Funnel Equation I am going to handle ever aspect of setting up a converting sales funnel that works for you every time.
I will cover the most important aspects to setting up your automated sales machine like the pros.
Even just a couple of leads put into a highly converting sales funnel should work and begin to produce results.
To get registered for The Sale Funnel Equation click here now.
See you on the inside,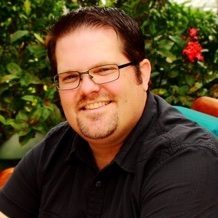 Mark Harbert
PS: If you feel you are working hard everyday but still not getting the results, this is where you want to start. Click Here